Institutional Improved Cookstoves for Schools and Institutions in Uganda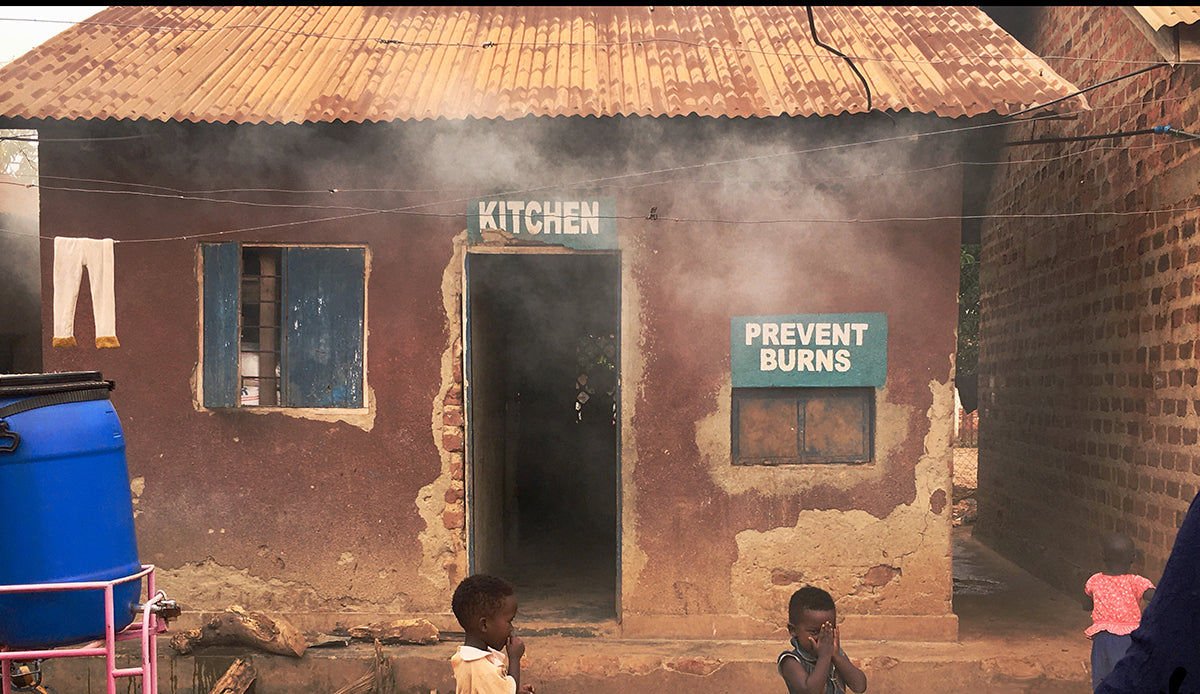 ---
---
Simoshi is a social enterprise dedicated to improving the livelihoods of low-income individuals, especially women and children. Through the installation of institutional improved cookstoves (IICS) this project brings cleaner, healthier, and environmentally friendly cooking technology to schools in Uganda, saving money, forests, emissions and improving health.
Why improved cookstoves are important?
About 90% of the total primary energy consumption in Uganda is generated through biomass: firewood (78.6%), charcoal (5.6%) and crop residues (4.7%). Every year 19,700 people die as a consequence of using 3-stone fires for their daily cooking activities. These traditional stoves have been associated with extremely low efficiency with 93% of the energy generated being lost during cooking. Not only does it result in indoor and outdoor air pollution, but also contributes to regional deforestation and forest degradation - from 1990 and until 2010 more than 39% of the existing forest disappeared. Currently, about 90,000 hectares (equals 900 km²) of forest cover are lost annually, which leads to fuel wood scarcity in rural areas and increasing price levels of charcoal and firewood.
This project helps alleviate all these issues through institutional improved cookstoves that enable cleaner, safer, and more efficient cooking.
Simoshi conducts a census approach to verify the usage rate, visiting and monitoring all schools included in the project. The IICS usage and kitchen environment are monitored at least 7 times during the year and checks are made to ensure that the replaced traditional stoves have been dismantled and are no longer in use.  Emission reductions are robustly quantified in line with the methodological approach used. Baseline fuel usage surveys are conducted and followed up by monitoring of the specific firewood consumption. This monitoring is carried out three times a year to confirm that a minimum 50% savings are achieved from all participating schools.
Why Offset Your Carbon Footprint with Us?
When you purchase carbon credits from Simoshi, you not only compensate for your unavoidable emissions, but you also make this project activity a reality - it would have never happened in the absence of money generated through carbon credits sales!
Your contribution positively impacts the school finances, reduces air pollution and health related problems for children and cooks, decreases the deforestation impact, reduces CO2 emissions, while also empowering women and children in Uganda. Simoshi is proud of its strong relationships with the local schools built on 7 years of trust and ongoing support in the form of staff training and free annual IICS maintenance. This is all possible thanks to your voluntary contribution to mitigating climate change.
Project impacts and benefits
10,218 tons of CO2 emissions reduced per year
63,000 children benefit from not being exposed to indoor and outdoor air pollution every year
11,951 tons of firewood saved every year
Over USD $70,000 saved by all 95 schools on firewood purchases per year
336 institutional improved cookstoves (from 30 to 450 litres capacity) disseminated and maintained every year
158 women trained on the benefits of improved cook stoves
For more information, Virginia Echavarria
The story of Simoshi in Uganda from Simoshi Limited on Vimeo.
>
Simoshi Uganda - UNCDF Documentary from Edcom Filmz Limited on Vimeo.
KCCA Kyawgge Road from Simoshi Limited on Vimeo.
Project Developer
Simoshi Limited